Compassionate de-possession (spirit release) – for Bath, Bristol, London and beyond…I see clients from all over the UK, and have been a professional healer since 1995. I also offer distant and online healing sessions for clients in the UK and internationally.
Possession is not desirable, but it could be considered 'normal' since it is more common than we might like to think. Typically it entails a spirit that didn't manage to successfully cross over to the spirit world, inhabiting another person's body, and trying to live off their life force. The spirit is not often malevolent, they may even care for their host, but usually the spirit doesn't remember that they have left their body and doesn't realise that they are inhabiting someone else's. The possessing spirit is living on second hand energy (which is muffled and unsatisfactory for them), and the living host often becomes depleted and confused as they are affected by the thoughts, desires, fears, vices and even physical injuries of the 'suffering being'.
Symptoms of Possession:
Hearing voices (negative self-talk)
Sudden onset of anxiousness/foggy vision/hearing problems/headaches/depression
Sudden onset of physical problems with no apparent cause
Sudden increase in intake of alcohol or drugs
Sudden change in sexual orientation, desires or thoughts
Loss of energy
Poor concentration
Character shifts/mood swings
Dark thoughts
Emotional/physical reaction to reading this
Experiences that feel like they are from a past life
Something doesn't feel right yet have tried lots of therapies
Excessive bad luck
A feeling that a spirit appears in their energy field, then disappears and reappears from time to time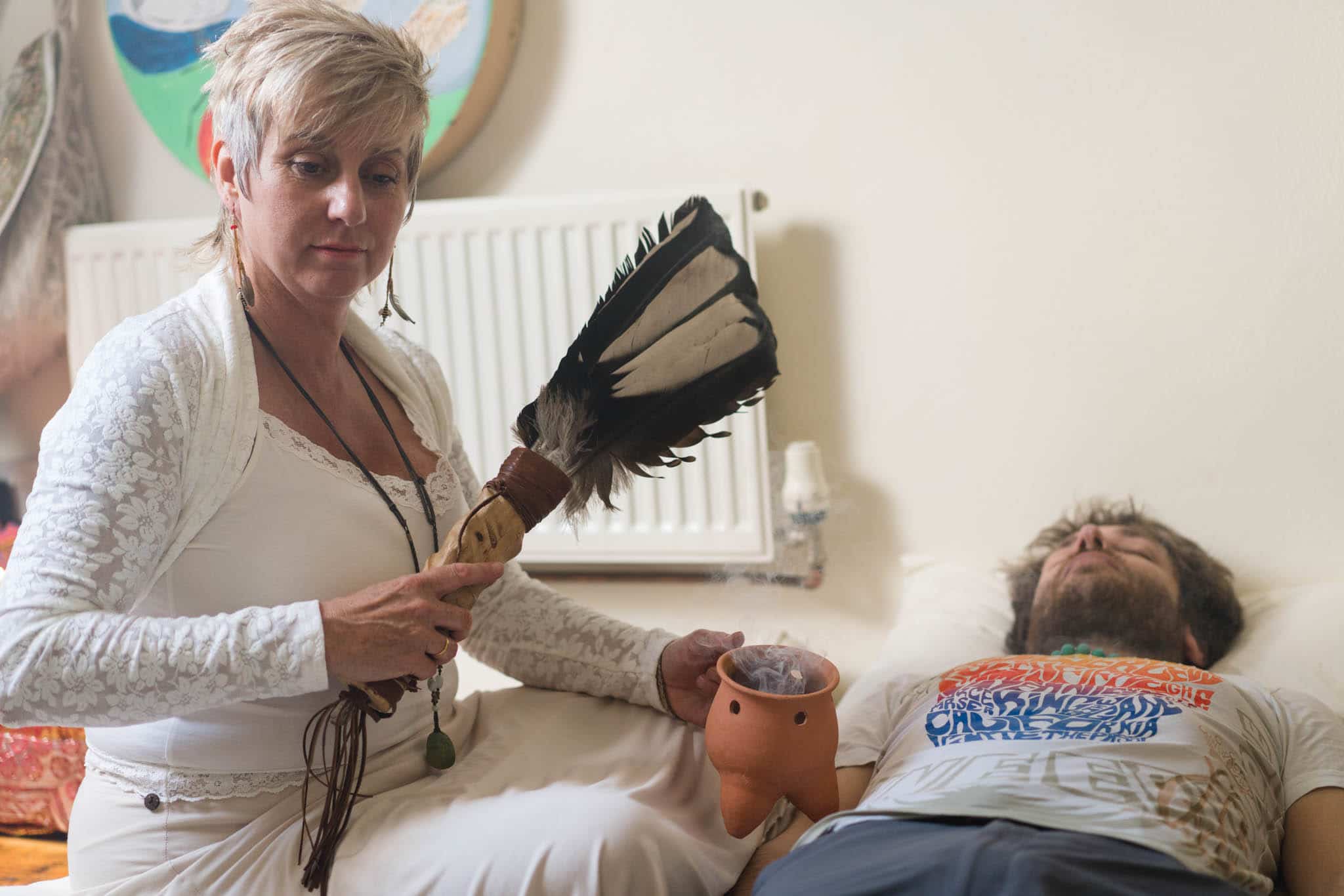 Compassionate de-possession (Spirit release) treatment:
You would need to have an initial conversation with me over the phone to discuss your symptoms. Then you can make an appointment to explore whether or not you may have a 'suffering being' presenting itself to be released. The release can be done using an interview technique, where I will dialogue gently with the spirit, and then guide it to where it needs to be. I will then give you suggestions for after care. The session will probably take around three hours, including taking case history and restorative shamanic healing and energy healing afterwards.
Disclaimer: If you have, or suspect you have a medical problem, see your doctor or professional health care provider. Healing is not a substitute for medical treatment. The information contained on this website is not to be used in place of standard medical, nutritional or general health care or advice by a licensed health professional. Sue Holmes and Fire Horse make no claims to diagnose or cure illnesses.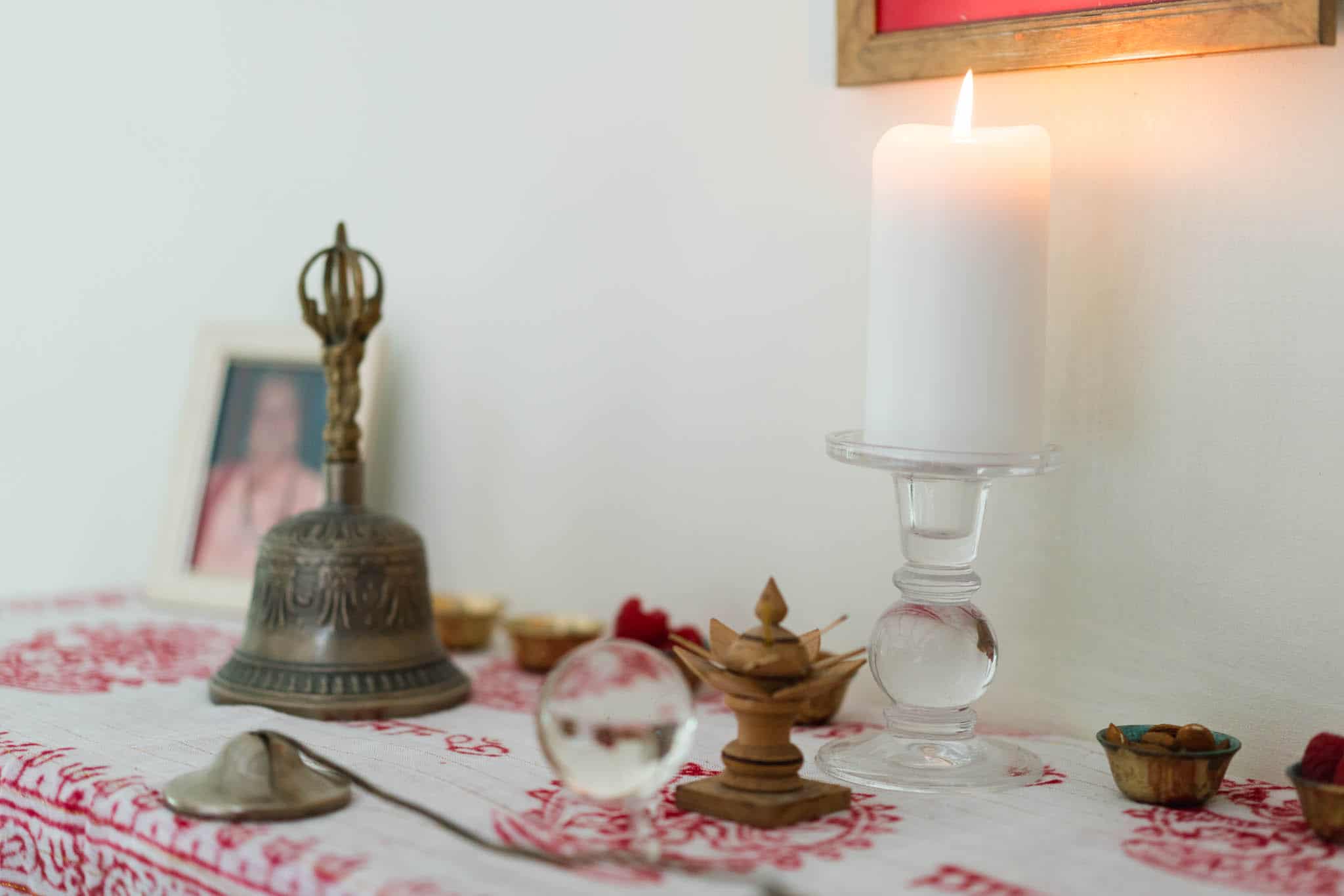 'Sue expertly guided and supported me so that we could focus on where there was a problem, and release the energy that should not be with me. I had awareness of how it got there and of a bright light above us and the angels taking it away. The following day I felt my energy was quite different, and I realised something profound had changed in me. I feel more like myself – like I wasn't fully here prior to the healing – and I have never felt like this after a healing session before…Sue is amazingly intuitive and has a great natural ability and skill to do this work. I felt really safe and relaxed. I would recommend Sue to anyone and know that they will be safe in her hands, and will benefit from all the healing she offers.'
'The effects of the possession and curse on my life before the session were driving me to the 'no return' point. I felt as if I was caught by some invisible powerful force, and I have to admit that this force was very creative in selection of difficulties that included the collapse of my business and marriage. For the last 7 years I was facing lots of obstacles, emotional and physical exhaustion, bad luck and despair. I also felt that my heart become numb, and life was a total struggle. During the healing session, Sue discovered that it was a long-standing family curse and was instrumental to remove it. I experienced the divine connection and angels presence, who were called for help. Sue is a gifted practitioner and wonderful person. She patiently guided me to become free of the curse, and has amazing energy. She definitely found her purpose in this life and this purpose is to save people's lives. She also provided after care follow up routine which is important to keep the vibration high and advance further. I am recommending her experience as a practitioner to all my friends and will use her services in cleansing and blessings of my new home. My life now feels since it has been cleared is full of joy and miracles. I feel re-connected to the Universe, my body is filled with Love and Light. Thank you Sue and lots of love to you.'
'Sue helped me to understand what was affecting me and supported the process of removing the entities that had attached themselves to me in a well held professional way. The process was challenging but I felt safe and in capable hands, I feel so much better now that I am free from interference from the entities that had attached themselves to me. I would not have believed it was real if I had not had the experience first hand. Thank you so much for gathering the skills to deal with these unseen parasites.'
A simple yet powerful technique that channels healing from angels, ascended masters and galactic healers.
Colour light is directed to points on the body using a pen torch and coloured glass rods, with healing effects on the body, mind, emotions and spirit – reaching the roots of deep issues, releasing old emotional baggage, strengthening the body and facilitating spiritual growth.
A gentle non-heroic procedure which guides suffering beings to where they need to be, bringing freedom, relief and sovereignty to both the host and the spirit.
Energy healing is a hands on method, that seeks to assist the body/mind/spirit in restoring its true nature. Techniques include: infusion, cleaning the energy field, sound healing, auric surgery, intention alignment, relationship cords, regression healing and spirit release.
Shamanism is the oldest form of healing on the planet. As a bridge between the spirit world and ordinary reality, I facilitate the following healing techniques – extraction, soul retrieval, power animal retrieval, psychopomp, curse-unravelling and compassionate de-possession.
I offer three profound healing rituals from ancient Tibet – for you, your home and land healing