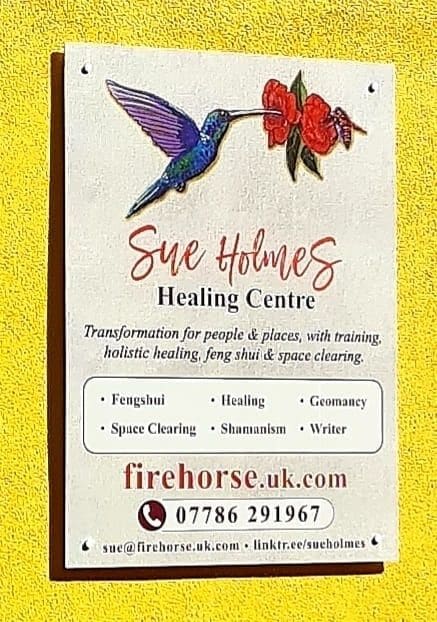 Surprise! When I got back to Portugal and picked up my keys to my new home and healing centre (on new moon), my landlady had a surprise waiting for me - this sign out side my front door! The image of the hummingbird and bee with a flower is taken from my album 'Heaven...
read more
Book a free chat with Sue Holmes
If you have any further questions or to see if you and the training are a good fit.