Angelic Reiki for Bath, Bristol, London and beyond…I see clients from all over the UK, and have been a professional healer since 1995. I also offer distant and online healing sessions for clients in the UK and internationally.
I offer one hour Angelic Reiki healing sessions at my home in Herefordshire.
This is a very gentle yet deep healing technique, which can be done 'hands on' or as 'distant' healing. Angelic Reiki practitioners believe that they channel healing energy from the Angelic kingdom to their clients, with the intention of facilitating the most perfect healing for them at that time.
Angelic Reiki draws from the Usui and Shambala Reiki lineages and combines these with the Angelic vibration channeled by Kevin Core in 2002 from Archangel Metatron. Kevin said is not a new age system, but one that comes from ancient wisdom and healing techniques of Atlantis and Lemuria.
In the Angelic Reiki system, an angel is not a good-looking guy with a six pack and wings! They are beings of light, archetypes of divine design in creation, a contactable consciousness, a powerful, formless energy with no polarity, hence they bring us into a state of harmony.
I was attuned to traditional Usui Reiki in 1994, and became a Usui reiki teacher ('Master') in the Indian Himalayas in 1999. In 2004, I attuned to Angelic Reiki, and become a teacher with the co-founders Kevin and Christine Core in 2008.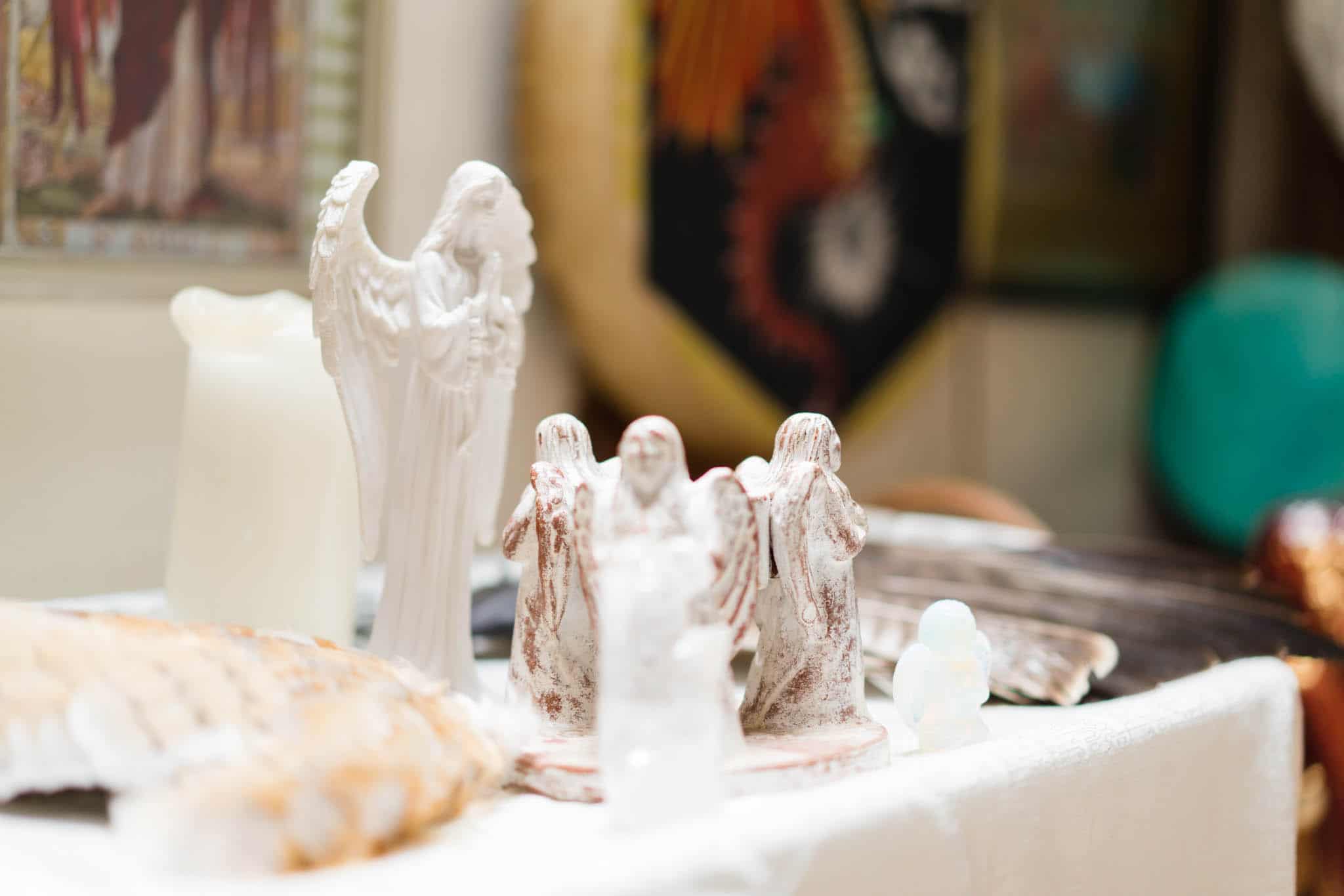 An Angelic Reiki healing session (1 hour):
You may like to share with me, in confidence, something specific that you wish to receive healing for
You relax – either sitting or lying down
I will position my hands gently touching or slightly above your body, whichever you prefer
I follow a procedure which opens the channel for healing energy from angels, ascended masters and galactic healers.
You may experience tingling and warmth in your body. You may also become dreamy and receive information about your healing in the form of visuals, colours, memories or a sense of knowing. You may feel moved by the presence of angelic energy, or you may simply fall asleep!
At the end of the session, any information received can be discussed.
Distant Healing Reiki session (1 hour)
You can arrange a time when you can be relaxed, either sitting or lying down.
I carry out the healing just as though you were with me.
Afterwards, the experience can be discussed by phone, skype or email
Disclaimer: If you have, or suspect you have a medical problem, see your doctor or professional health care provider. Healing is not a substitute for medical treatment. The information contained on this website is not to be used in place of standard medical, nutritional or general health care or advice by a licensed health professional. Sue Holmes and Fire Horse make no claims to diagnose or cure illnesses.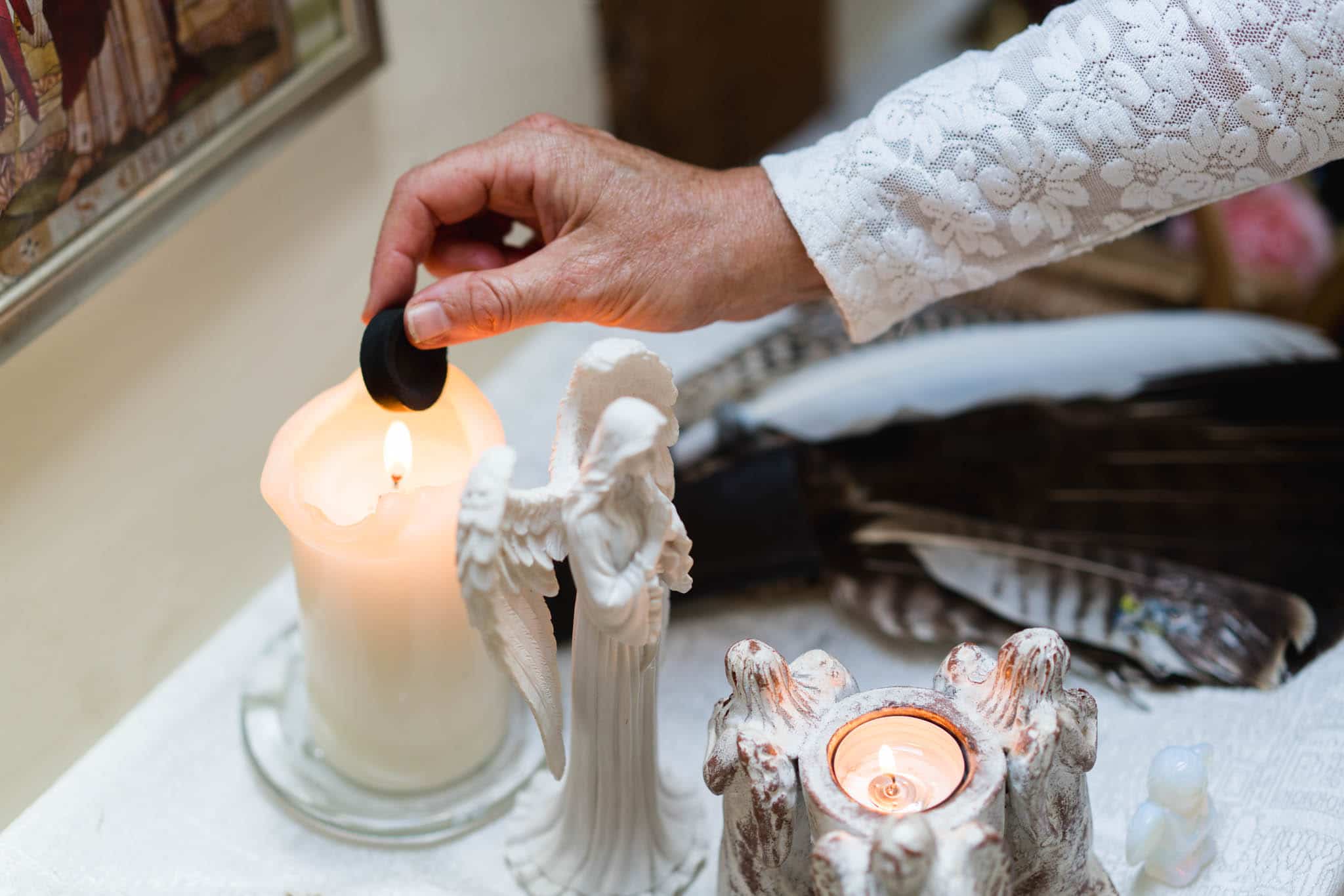 'In 2000 I was going through a strange period in my life, as I had achieved a childhood ambition by making music for a living and yet I still felt unhappy with life and found solace in drugs and alcohol. This obviously wasn't really helping and it started to affect my work, I was uninspired and felt pretty useless. I'd met Sue a few years previously and she had spoken to me about Reiki, but I'd skeptically brushed it off as a load of tree-hugging nonsense and not the kind of thing I would ever do…however, I decided to give her a call and give it a try. Sue made me feel very comfortable and relaxed during the training, aware of my previous attitude to Reiki, which was very reassuring! She also gave me some moves to do at home every day for about 3 weeks and I was amazed at the results…The week following my first session my work really picked up, I felt more creative and inspired than I had for some time and that in itself made me feel a lot happier generally. This turn around couldn't have come at a better time, as my friend and I were working on our debut album at the time, "Programmed to Love". In fact a lot of the material we produced around the time I started Reiki ended up on this album, which exceeded all of our expectations. Sue gets a thank you in the album credits! I'm glad I gave it a try and would recommend it to anyone, after all, if a cynic like myself can feel its benefits, I'm pretty sure anyone can'.
A simple yet powerful technique that channels healing from angels, ascended masters and galactic healers.
Colour light is directed to points on the body using a pen torch and coloured glass rods, with healing effects on the body, mind, emotions and spirit – reaching the roots of deep issues, releasing old emotional baggage, strengthening the body and facilitating spiritual growth.
A gentle non-heroic procedure which guides suffering beings to where they need to be, bringing freedom, relief and sovereignty to both the host and the spirit.
Energy healing is a hands on method, that seeks to assist the body/mind/spirit in restoring its true nature. Techniques include: infusion, cleaning the energy field, sound healing, auric surgery, intention alignment, relationship cords, regression healing and spirit release.
Shamanism is the oldest form of healing on the planet. As a bridge between the spirit world and ordinary reality, I facilitate the following healing techniques – extraction, soul retrieval, power animal retrieval, psychopomp, curse-unravelling and compassionate de-possession.
I offer three profound healing rituals from ancient Tibet – for you, your home and land healing