Energy healing for Bath, Bristol, London and beyond…I see clients from all over the UK, and have been a professional healer since 1995. I also offer distant and online healing sessions for clients in the UK and internationally.
Energy healing is a hands on holistic approach to health, that seeks to assist the body/mind/spirit in restoring its true nature. The practitioner finds blocks in the energy field and works with their client in releasing them – holding space while the healing happens naturally.
Energy Healing techniques include:
Infusion: channelling earth energy for grounding and heaven energy for divine light
Extraction: cleaning the energy field – eg of energetic intrusions from others or unexpressed emotions from past traumas
Sound Healing: by tuning into the energy block and using sounds to resonate with and assist in release, and using harmonious tones for the energy field to entrain with. Sound healing is often facilitated using the voice, drum, rattle, Solfeggio chimes or Paiste Symphonic gong.
Auric Surgery: on the template level of the energy field, which is the blueprint for our physical body. The etheric body acts out what is in the template, and this then manifests in the body. Auric surgery cleans & strengthens the template, and brings it back into alignment. Rather like feng shui for the aura!
Intention Alignment: strengthens and aligns the client with their true life purpose, to remember who they really are, and aligns the physical body – skeleton and posture.
Relationship cords: cleaning the energetic cords between the client and the people and things that they have had relationships with.
Regression: journeying back to the roots of an illness or pattern, for healing and empowerment.
Entity/Spirit Release: compassionate release of parasitic 'suffering beings' on the astral plane, freeing both client and entity from each other, and the stuck patterns that they perpetuate.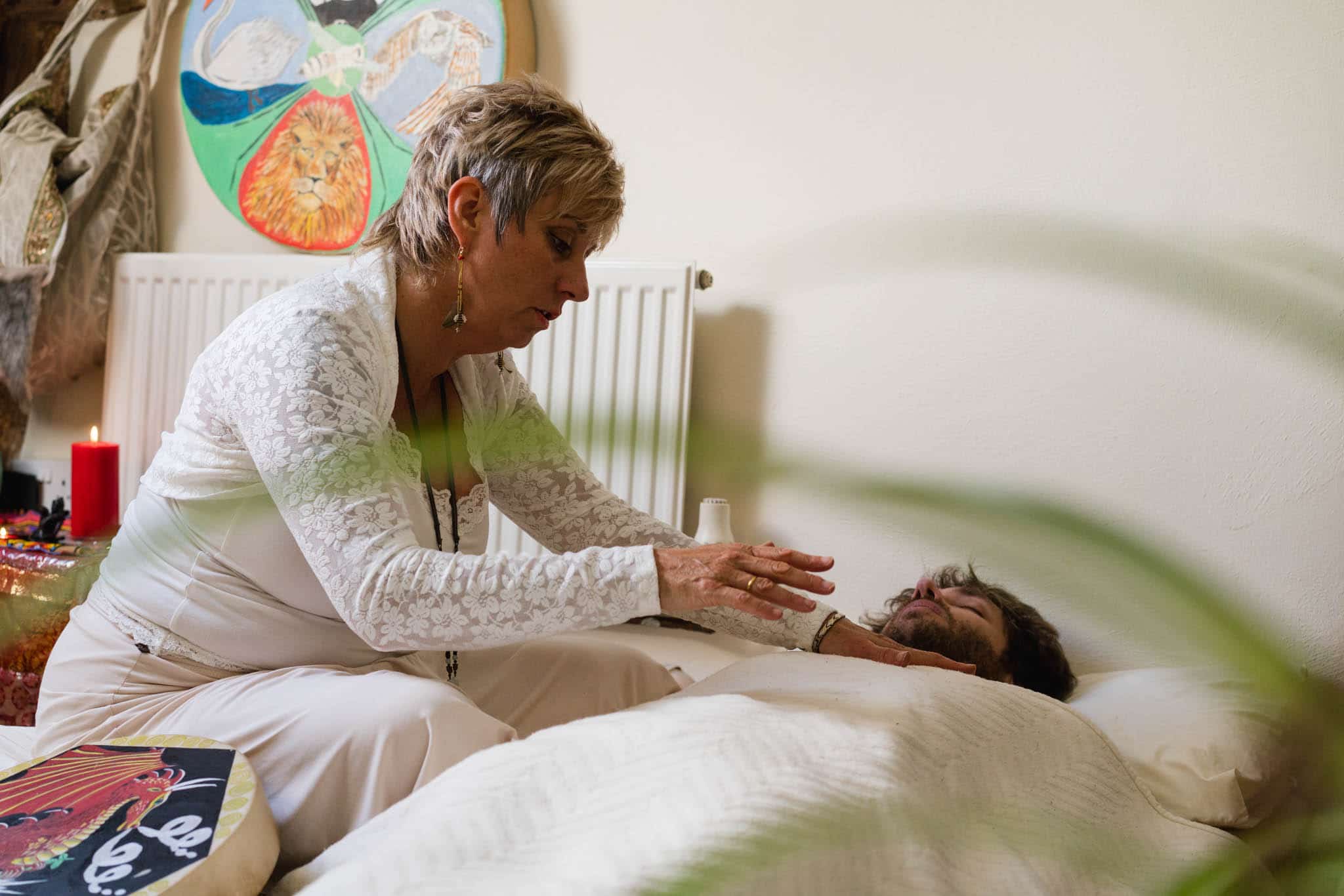 Energy Healing lineage
With gratitude to Barbara Brennan, a pioneer and innovator in the field of energy consciousness which she has been researching for more than 30 years, who created these healing techniques. She holds a Doctorate of Philosophy, a Doctorate of Theology, a Master's Degree in Atmospheric Physics, B.S. in Physics, and worked as a research scientist at NASA's Goddard Space Flight Center.  Barbara is the author of 'Hands of Light', 'Light Emerging' and 'The Seeds of the Spirit'.
Disclaimer: If you have, or suspect you have a medical problem, see your doctor or professional health care provider. Healing is not a substitute for medical treatment. The information contained on this website is not to be used in place of standard medical, nutritional or general health care or advice by a licensed health professional. Sue Holmes and Fire Horse make no claims to diagnose or cure illnesses.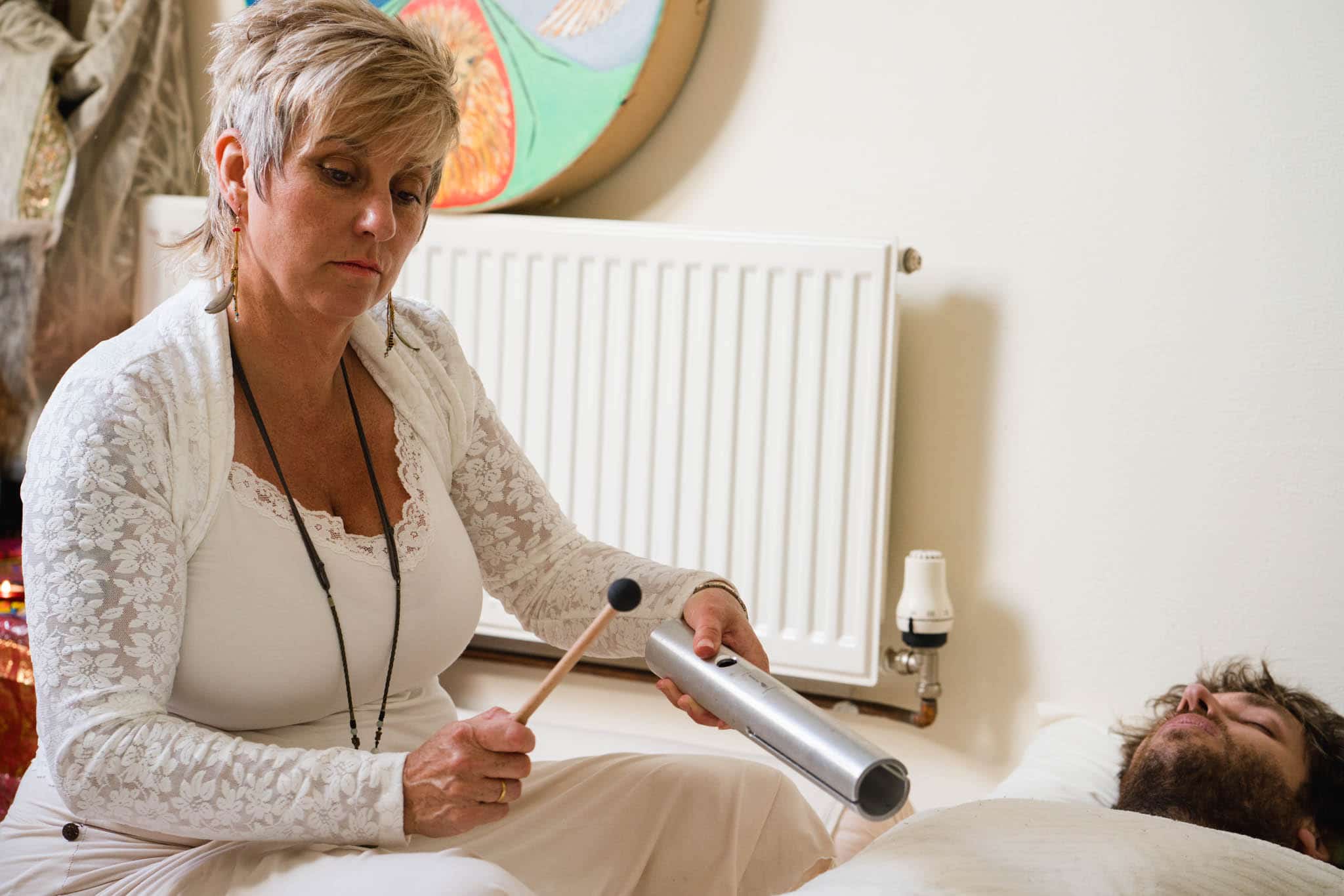 'I have known Sue Holmes since 2008. I have received energy healing from her throughout the years. I am impressed with her professional approach, objective attitude, wide knowledge and sound advice, combined with warmth and understanding of her client's vulnerability. She is discreet and observes confidentiality. The results of her healing skills have been excellent. I would recommend her at any time'.
'I have had a series of really amazing energy healing sessions with Sue. Afterwards, I felt as if something big had shifted in my spiritual well being. Sue was professional, friendly and empathetic to my needs. I felt very comfortable in her presence. I can highly recommend her.'
'Sue is an incredible healer with amazing insight'.
'I was suffering and unstable. Sue performed some healing techniques, and a dramatic recovery ensued. I am most grateful'.
'Sue is an energy healer of great precision, delicacy and sensitivity. This combination, coupled with the wisdom and teachings she brings to her work through her study of bees, creates a space where deep healing can happen. I recommend her highly'.
'Because Sue is very down-to-earth, with an infectious warmth and laugh, I immediately felt safe and at ease, and able to trust a process that was new to me. I was stuck on a memory of a disturbing sexual experience that I wanted to move on from and find peace with.  Sometimes in life its lovely to go for a 'clean and polish', but I came to Sue because I knew I needed deep healing – this was the equivalent of 'epic root canal surgery'! The obsessive negative thoughts have dispersed and I feel that the trauma has found a place to rest. I now feel a renewed sense of integration with myself, joy and sensuality – almost in the core of my atoms – and I feel it daily. I can say in a heartfelt way that my creative life has taken a quantum leap forwards. I would recommend Sue to anyone who is considering this kind of therapeutic healing'.
A simple yet powerful technique that channels healing from angels, ascended masters and galactic healers.
Colour light is directed to points on the body using a pen torch and coloured glass rods, with healing effects on the body, mind, emotions and spirit – reaching the roots of deep issues, releasing old emotional baggage, strengthening the body and facilitating spiritual growth.
A gentle non-heroic procedure which guides suffering beings to where they need to be, bringing freedom, relief and sovereignty to both the host and the spirit.
Energy healing is a hands on method, that seeks to assist the body/mind/spirit in restoring its true nature. Techniques include: infusion, cleaning the energy field, sound healing, auric surgery, intention alignment, relationship cords, regression healing and spirit release.
Shamanism is the oldest form of healing on the planet. As a bridge between the spirit world and ordinary reality, I facilitate the following healing techniques – extraction, soul retrieval, power animal retrieval, psychopomp, curse-unravelling and compassionate de-possession.
I offer three profound healing rituals from ancient Tibet – for you, your home and land healing