With my new Fire Horse campervan I am enjoying taking my workshops to festivals & conferences.
Festival dates 2020:
May 21-25th Mystic Heart – Osho Leela, Dorset
August 19-25th – All About Love, Somerset
2019:
Feng Shui Conference, Lisbon May 11-12
Mystic Heart – Osho Leela, Dorset, May 23-27
All About Love – Bath, June 6-9
Womanfest – Frome, August 8-11
Spirit Fest – Bedfordshire, August 15-18
Into The Wild – Sussex, August 23-25
Skala Erressos – Lesvos, Greece, September 14-20
Manifesting your dreams: The Cauldron of Infinite Possibilities – This workshop is focused on the magic of the cauldron, invoking creative inspiration, transformation and manifestation. The cauldron alchemically combines fire and water and symbolises an opportunity to create something new. We will work with shamanic journeying, ritual and movement, dance and celebration – conjuring the perfect ingredients to brew and embody potent 'spells' for what we intend to manifest in our lives. You can keep it light or take it deep, it can be focused and productive as well as fun, setting you up the day 🙂
Spirit Guides for Stress-Relief – How do you deal with the stress or issues in your life? What are your resources? How do you stay healthy? Spirit guides are available to give us power, to share their wisdom. They know the spiritual medicine that we need, that is our true potential and authentic essence. In this workshop we will examine where we most need help – what is your achilles heel, your stumbling block, your most stuck pattern, debilitating stress, troubling issue or stubborn addiction? Using shamanic journeying, ritual and movement, we will forge partnerships with spirit that can lighten our loads, provide keys to transformation and freedom, find gifts beneath problems, and remind ourselves that we are never alone.
Journeying to find and embody a power animal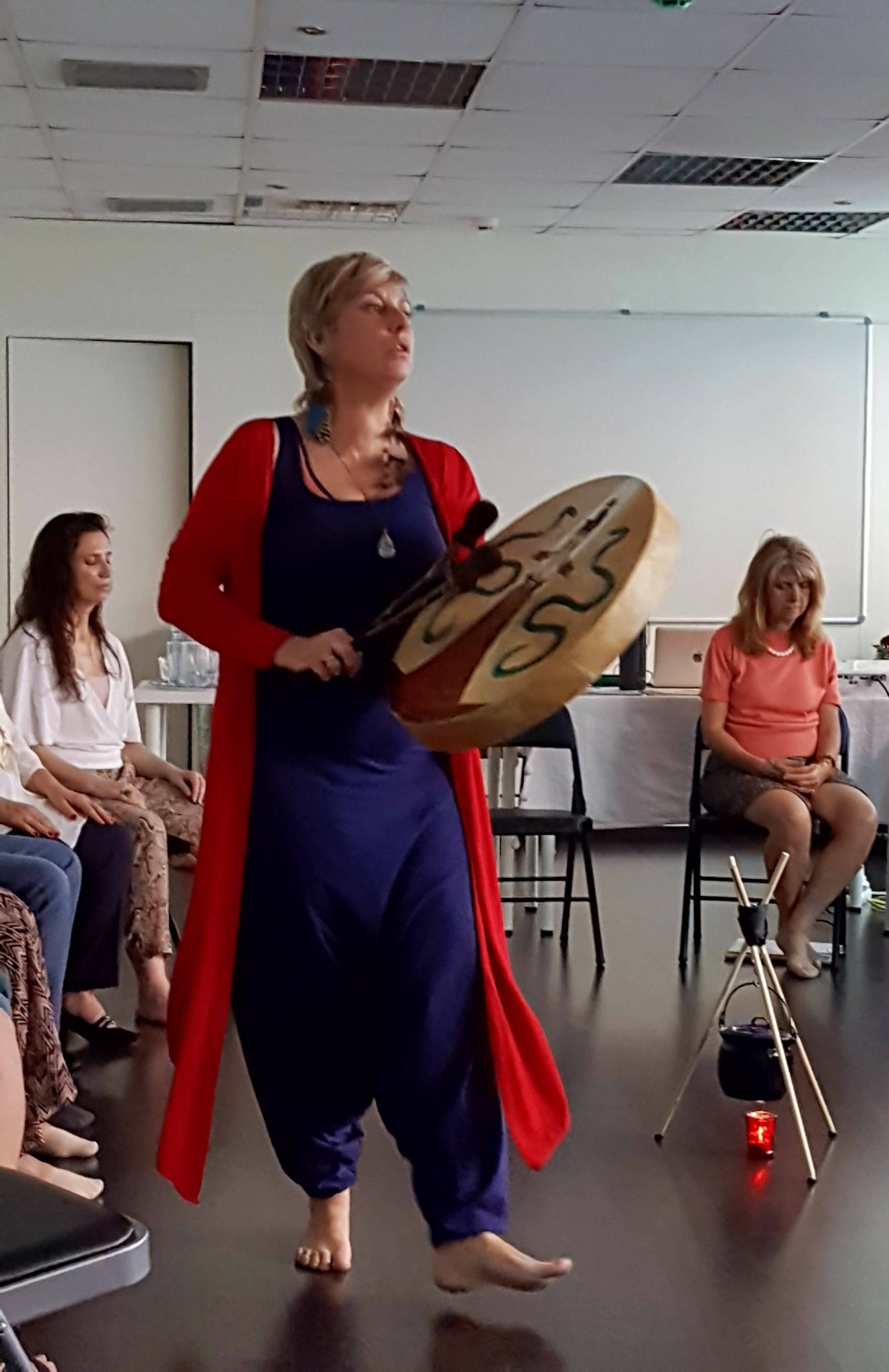 Healing with cacao, laughter, sound and movement. Empowerment with animal spirit guides, shamanic journeying & trance dance
Spiritual, non-religious ceremonies for baby-naming, marriage and funerals
Cauldron of Infinite Possibilities, power animals, spirit guides…