Train to be a professional accredited: 'Space Clearing and Geomancy Consultant'  – in the UK or in Portugal
Online training commencing soon. Join my mailing list to be notified of joining details.
Learn to facilitate a professional, holistic and shamanic approach to clearing and harmonising the energy of homes, offices and land; infusing them with potent blessings.
Our relationship with our homes and the earth are vitally important. Proponents of Space Clearing & Geomancy believe they can transform homes, business premises & land by detecting historical imprints & stagnant energy, & cleansing, harmonising & fine-tuning the energy to support well-being & aspirations.
This is an in-depth, comprehensive training spread over four residential weekends. I share clear methods, demonstrate techniques and you will have the opportunity to receive the direct transmission of my experience in person. You will gain practical experience of space clearing the rooms and harmonising the land of this venue with my support, as you develop your own way of working. We will shape shift through the arts and roles of the practitioner, consultant, healer, geomancer, ceremonialist and shaman. The work will deepen and become more advanced with each module. You will learn:
Consulting with clients
Developing intuition & awareness
Partnership with spirit guides
Sound healing
Dowsing, geomancy & earth acupuncture
Working with the elements
The art of ritual & ceremony
Shamanic journeying
Shamanic healing
Divination
Spirit release
Form feng shui
'Healthy Home' awareness eg care with electro-magnetic fields & chemicals
Professional practise, safety & ethics
How to promote and share your work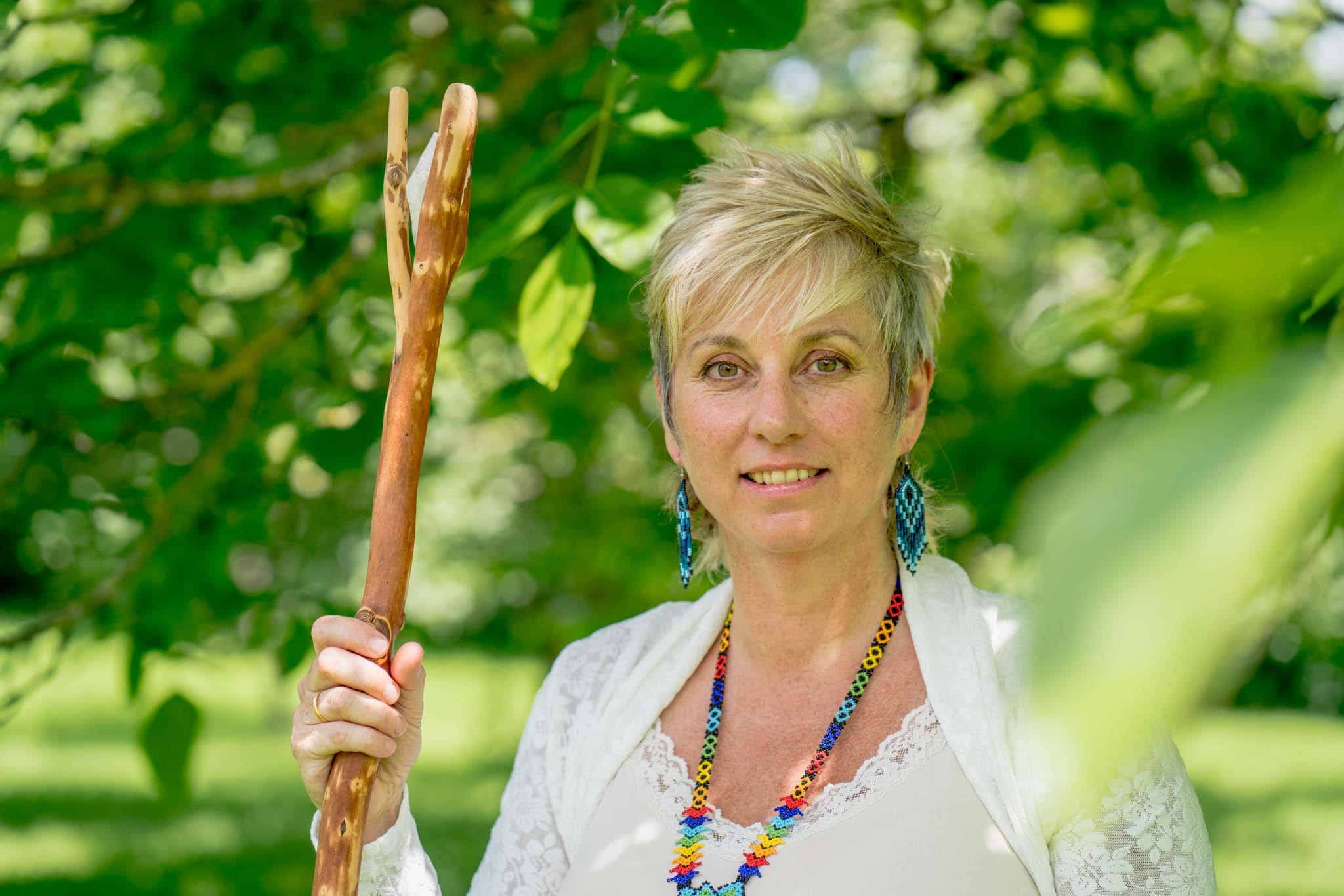 The Practitioner – Walking your talk – Space Clearing your home and life. Preparing yourself so that you can be in the best shape to Space Clear someone else's home. How to empower and cleanse your energy field, so that you don't 'pick up' energy from other people and their homes.
The Consultant – Professional practise, and how to communicate with clients from the initial contact, through the consultation and after care. How to deal with potential challenges and maintain safe and healthy boundaries. Practicalities and organisation.
The Ceremonialist – How to create sacred space, create an altar, facilitate a healing ceremony and hold space for your clients' process.
The Healer – Sensing the energy in the space that needs to be cleared. Healing space, working with the elements. Sound healing, using tools such as drums, bells, gongs, chimes – as well as your voice.
The Geomancer – Tuning into the energy of the landscape and nature spirits, working with dowsing, crystals and earth acupuncture to harmonise the earth energies affecting the home.
The Shaman – Learn how to use shamanic journeying to be shown by spirit how to heal the place, and find the most appropriate ways for you to merge with your guides to carry out the healing. You may also connect with the spirits of that building and land, and become the 'psychopomp' (conductor of souls) where necessary, facilitating spirit release.
Course accreditation and certification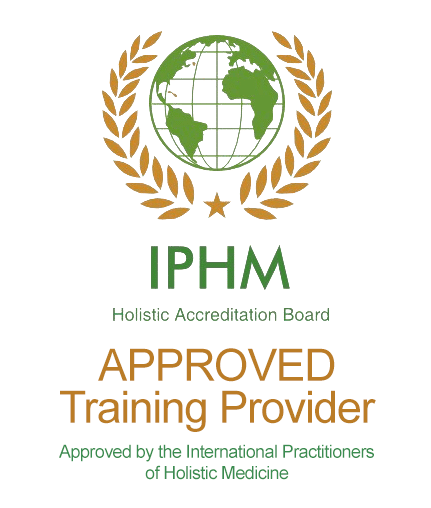 This course is certified accredited by the IPHM (International Practitioners of Holistic Medicine). In order to receive the 'Space Clearing & Geomancy Consultant' certificate you will need to complete all modules, demonstrate competence throughout the training, and produce at least three written accounts of case studies of space clearing & geomancy work you have carried out. The certificate will allow you to get insurance to practise professionally.
TRAIN IN PORTUGAL
Next training dates & details tbc. As a rough guide, here is the info from the previous training in 2019.
Taught in English, with Portuguese translator when necessary
This Space Clearing & Geomancy training takes place over two residential 4-day modules:
Dates: 
Module 1: 15-19 May 
Module 2: 30 Oct-3rd Nov (2019)
Times: Arrive by 6pm for dinner on the first day. Leave at 4pm on the last day.
Venue: solarquintadopouchao.com Beautiful venue one hour from Lisbon  – we have sole occupancy of this 18th century manor house, set in 300 acres with a swimming lake. If travelling from outside Portugal, book flights in advance for the best deals, to Lisbon.
Details: sue@firehorse.uk.com  +44 7786 291967
Bookings: geral@escolafengshui.com  +351 911 860618 (Escola National De Feng Shui, Lisbon, Portugal)
Fees: Early bird: €985 (before the 31st of March), €1,120 full price. Payment plans available. Credit cards accepted. This fee includes full board accommodation and the full 8 days training. It does not include your travel expenses.
NB: If you are interested in training in Portugal in 2020-21, let us know. 
TRAIN IN THE UK – 2020-21
The next Space Clearing & Geomancy training for 2020-2021 will be held at Avalon Priory, near Glastonbury, UK. Dates & details tbc. You can contact me now to express interest in this training.
This will be an amazing opportunity to learn space clearing & space clearing in this fascinating building, steeped in history and legends.
Chilton Priory was built in the 1830s, probably to designs by William Halliday, for the collector and antiquarian William Stradling. It comprised a castellated folly tower with observatory, standing in a small wooded pleasure ground, including a grotto and a 'dark' garden tunnel. The tower and the grounds were used to display Stradling's collection of art and antiquities.  He was a Freemason, and in his book he states that the Refectory at the base of the Tower at Chilton Priory contains 'a black and white stone floor, bordered with blue similar to those at Freemasons' Lodges'. It is not known whether the room, which has a large fire place at one end, was ever used for Masonic rituals.
From 1909 until 1918 Chilton Priory was owned by Major Francis Kennedy, who in 1909-10 commissioned the architect, author and psychical researcher Frederick Bligh Bond (1864-1945) to build a large Tudor-Gothic-revival house attached to the north-east of the existing folly tower, matching its castellated design. The pleasure grounds were extended with a terrace and lawns to the north of the new house.  Shortly after the First World War, Chilton Priory was bought by John and Katharine Maltwood. In 1918 they commissioned Bligh Bond to extend the house further, and the pleasure grounds were further improved introducing a pond and a bridge. John Maltwood was former Managing Director of Oxo Ltd and had made a fortune during the First World War when the Oxo stock cubes became part of British soldiers' rations. His wife was the artist, collector and scholar Katharine Emma Maltwood (1878-1961). Her early work is mainly influenced by the Arts and Crafts Movement and the Continental Symbolist Movement. In the 1920s, whilst living at Chilton Priory, Katharine became increasingly interested in ancient mythology, religious mysticism, spirituality, theosophy and Eastern philosophy. This was mainly expressed in the study of medieval Arthurian legends, in particular that of the Holy Grail and its connection with the visit of Joseph of Arimethea to Glastonbury. Maltwood believed that Stradling's positioning of Chilton Priory on the early British pilgrimage route to Glastonbury was deliberate. In c1920 Katharine made the Grail Frieze which she placed in the garden at Chilton Priory. The Maltwood's moved from Chilton Priory in 1935, and sold it in 1938. It subsequently had a number of different owners. In the summer of 2015, after the house had stood empty for some years, the estate was sold at auction and it is now in private ownership. There are currently plans to use the house and garden as a spiritual healing centre.
'The course with Sue was magical. Full of new teachings, healing, support and lots of fun and love. I have been always impressed with how authentic Sue is, she has a huge heart and is an amazing healer and teacher.'                                                                                                        
'Sue is amazing! She is a wonderful mix of fun and professionalism. She has this ability to make you feel at ease, with her infectious laugh, and at the same time deeply honoured and securely held, by the directness of her gaze, which conveys the loving kindness she brings to all her work. I first met Sue a few years ago when we were co-teaching on an Energy Healing course and I was instantly struck by her warmth, and noticed how well-loved she was by all the students. She has such integrity and is really committed to being in service to others. I have experienced first-hand her competence and sensitivity in dealing with crises or helping people to process painful or difficult emotions. She is what you would call 'a safe pair of hands'! You can feel secure in trusting your healing to her, and know that you will be met with compassion and confidentiality. Sue is dedicated to her own healing journey and is always adding to her skills – prepare to be amazed by what she can pull out of her magic toolbox! A great teacher, an excellent healer and, I'm happy to say, a good friend – If you haven't had the pleasure of working with Sue, then I'd suggest you hurry up. This lady is in demand!'
I am so glad I did this course, it has deepened my trust & intuition & given me new skills too, and I love it. This work is so powerful & the feedback enriching. So deeply grateful Sue Holmes for the teachings & support.
I travelled from the US because I couldn't find any type of training like this in the states. Sue is a great teacher, down to earth and very knowledgeable. I am grateful to be part of her class
'Training with Sue was a truly life changing experience for me. The teachings were beautifully delivered with clarity and integrity. If anyone has the chance to work with Sue, I recommend jumping at the opportunity. I cannot recommend her highly enough!'
'Sue's teaching balances her extensive knowledge and experience with great integrity and humility. I highly recommend, and am looking forward to doing more trainings with, Sue!'
'Sue's teaching provided a good dose of technique, theory, personal experience & practice work allowing for a very well run & integrated course. Sue is a wonderful teacher with a great passion for her work which shows through her teaching and support. She delivers her work with great humility & with lot's of humour coupled with a wonderful team around her which made the experience very easy going & fun. I look forward to a lot more learning experiences with Sue'
Life-changing! Deep & detailed. Variety of scope. Everything has worked by practice & from direct experience. Thank you Sue, with love.
Learn to practise or teach this simple yet powerful technique for channelling angelic healing – for others and yourself
This course weaves together ancient shamanic methods with modern healing science, enriching you with a magical healing toolbox. You will also undergo a deep passage of personal healing transformation.
Learn to practise professional Space Clearing – healing for land & buildings – including geomancy, sound healing, shamanic healing, spirit release, and the art of ritual and ceremony.